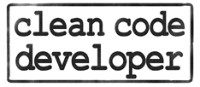 Finally, some spare time to summarize my impressions and experiences of the recent meetup of Mauritius Software Craftsmanship Community. I already posted my comment on the event and on our social media networks:
Professional - It's getting better with our meetups and I really appreciated that 'seniors' and 'juniors' were present today. Despite running a little bit out of time it was really great to see more students coming to the gathering.
This time we changed location for our Saturday meetup and it worked out very well. A big thank you to Ebene Accelerator, namely Mrs Poonum, for the ability to use their meeting rooms for our community get-together. Already some weeks ago I had a very pleasant conversation with her about the MSCC aims, 'mission' and how we organise things. Additionally, I think that an environment like the Ebene Accelerator is a good choice as it acts as an incubator for young developers and start-ups.
Reactions from other craftsmen
Before I put my thoughts about our recent meeting down, I'd like to mention and cross-link to some of the other craftsmen that were present:
"MSCC meet up is a massive knowledge gaining strategies for students, future entrepreneurs, or for geeks all around. Knowledge sharing becomes a fun. For those who have not been able to made it do subscribe on our MSCC meet up group at meetup.com." -- Nitin on Learning is fun with #MSCC #Ebene Accelerator


"We then talked about the IT industry in Mauritius, salary issues in various field like system administration, software development etc. We analysed the reasons why people tend to hop from one company to another. That was a fun debate." -- Ish on MSCC meetup - Gang of Geeks

"Flexible Learning Environment was quite interesting since these lines struck cords : "You're not a secretary....9 to 5 shouldn't suit you"....This allowed reflection...deep reflection....especially regarding the local mindset...which should be changed in a way which would promote creativity rather than choking it till death..." -- Yannick on 2nd MSCC Monthly Meet-up

And others on Facebook... ;-)
Visual impressions are available on our Meetup event page.
More first time attendees
We great pleasure I noticed that we have once again more first time visitors. A quick overlook showed that we had a majority of UoM students in first, second or last year. Some of them are already participating in the UoM Computer Club or are nominated as members of the Microsoft Student Partner (MSP) programme. Personally, I really appreciate the fact that the MSCC is able to gather such a broad audience. And as I wrote initially, the MSCC is technology-agnostic; we want IT people from any segment of this business. Of course, students which are about to delve into the 'real world' of working are highly welcome, and I hope that they might get one or other glimpse of experience or advice from employees.
Sticking to the schedule?
No, not really... And honestly, it was a good choice to go a little bit of the beaten tracks. I mean, yes we have a 'rough' agenda of topics that we would like to talk about or having a presentation about. But we keep it 'agile'. Due to the high number of new faces, we initiated another quick round of introductions and I gave a really brief overview of the MSCC. Next, we started to reflect on the Clean Code Developer (CCD) - Red Grade which we introduced on the last meetup. Nirvan was the lucky one and he did a good job on summarizing the various abbreviations of the first level of being a CCD. Actually, more interesting, we exchanged experience about the principles and practices of Red Grade, and it was very informative to get to know that Yann actually 'interviewed' a couple of friends, other students, local guys working in IT companies as well as some IT friends from India in order to counter-check on what he learned first-hand about Clean Code. Currently, he is reading the book of Robert C. Martin on that topic and I'm looking forward to his review soon.
More output generates more input
What seems to be like a personal mantra is working out pretty well for me since the beginning of this year. Being more active on social media networks, writing more article on my blog, starting the Mauritius Software Craftsmanship Community, and contributing more to other online communities has helped me to receive more project requests, job offers and possibilities to expand my business at IOS Indian Ocean Software Ltd.
Actually, it is not a coincidence that one of the questions new craftsmen should answer during registration asks about having a personal blog. Whether you are just curious about IT, right in the middle of your Computer Studies, or already working in software development or system administration since a while you should consider to advertise and market yourself online. Easiest way to resolve this are to have online profiles on professional social media networks like LinkedIn, Xing, Twitter, and Google+ (no Facebook should be considered for private only), and considering to have a personal blog.
Why? -- Be yourself, be proud of your work, and let other people know that you're passionate about your profession. Trust me, this is going to open up opportunities you might not have dreamt about...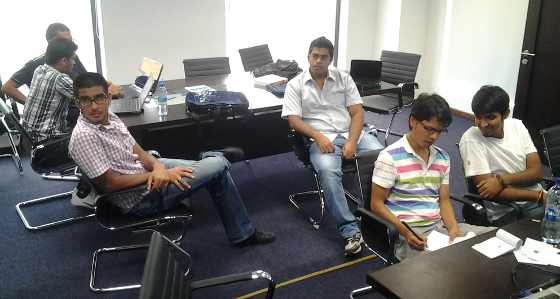 Exchanging ideas about having a professional online presence - MSCC meetup on the 26th October 2013
Furthermore, consider to put your Curriculum Vitae online, too. There are quite a number of service providers like 1ClickCV, Stack Overflow Careers 2.0, etc. which give you the ability to have an up to date CV online. At least put it on your site, next to your personal blog. Similar to what you would be able to see on my site here.
Cyber Island Mauritius - are we there?
A couple of weeks ago I got a 'cold' message on LinkedIn from someone living in the U.S. asking about the circumstances and conditions of the IT world of Mauritius. He has a great business idea, venture capital and is currently looking for a team of software developers (mainly mobile - iOS) for a new startup here in Mauritius. Since then we exchanged quite some details through private messages and Skype conversations, and I suggested that it might be a good chance to join our meetup through a conference call and see for yourself about potential candidates. During approximately 30 to 40 minutes the brief idea of the new startup was presented - very promising state-of-the-art technology aspects and integration of various public APIs -, and we had a good Q&A session about it. Also thanks to the excellent bandwidth provided by the Ebene Accelerator the video conference between three parties went absolutely well.
Clean Code Developer - Orange Grade
Hahaha - nice one...
Being at the Orange Tower at Ebene and then talking about an Orange Grade as CCD. Well, once again I provided an overview of the principles and practices in that rank of Clean Code, and similar to our last meetup we discussed on the various aspect of each principle, whether someone already got in touch with it during studies or work, and how it could affect their future view on their source code. Following are the principles and practices of Clean Code Developer - Orange Grade:
CCD Orange Grade - Principles
Single Level of Abstraction (SLA)
Single Responsibility Principle (SRP)
Separation of Concerns (SoC)
Source Code conventions
CCD Orange Grade - Practices
Issue Tracking
Automated Integration Tests
Reading, Reading, Reading
Reviews
Especially the part on reading technical books got some extra attention. We quickly gathered our views on that and came up with a result that ranges between Zero (0) and up to Fifteen (15) book titles per year. Personally, I'm keeping my progress between Six (6) and Eight (8) titles per year, but at least One (1) per quarter of a year. Which is also connected to the fact that I'm participating in the O'Reilly Reader Review Program and have a another benefit to get access to free books only by writing and publishing a review afterwards.
We also had a good exchange on the extended topic of 'Reviews' - which to my opinion is abnormal difficult here in Mauritius for various reasons. As far as I can tell from my experience working with Mauritian software developers, either as colleagues, employees or during consulting services there are unfortunately two dominant pattern on that topic:
Keeping quiet
Running away
Honestly, I have no evidence about why these are the two 'solutions' on reviews but that's the situation that I had to face over the last couple of years. Sitting together and talking about problematic issues, tackling down root causes of de-motivational activities and working on general improvements doesn't seem to have a ground within the IT world of Mauritius.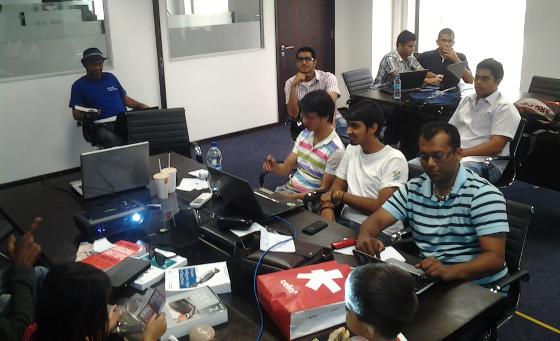 Are you a typist or a creative software craftsman? - MSCC meetup on the 26th October 2013
One very good example that we talked about was the fact of 'job hoppers' as you can easily observe it on someone's CV - those people change job every single year; for no obvious reason! Frankly speaking, I wouldn't even consider an IT person like to for an interview. As a company you're investing money and effort into the abilities of your employees. Hiring someone that won't stay for a longer period is out of question. And sorry to say, these kind of IT guys smell fishy about their capabilities and more likely to cause problems than actually produce productive results. One of the reasons why there is a probation period on an employment contract is to give you the liberty to leave as early as possible in case that you don't like your new position. Don't fool yourself or waste other people's time and money by hanging around a full year only to snatch off the bonus payment...
Future outlook: Developer's Conference
Even though it is not official yet I already mentioned it several times during our weekly Code & Coffee sessions. The MSCC is looking forward to be able to organise or to contribute to an upcoming IT event. Currently, the rough schedule is set for April 2014 but this mainly depends on availability of location(s), a decent time frame for preparations, and the underlying procedures with public bodies to have it approved and so on. As soon as the information about date and location has been fixed there will be a 'Call for Papers' period in order to attract local IT enthusiasts to apply for a session slot and talk about their field of work and their passion in IT. More to come for sure...
My resume of the day
It was a great gathering and I am very pleased about the fact that we had another 15 craftsmen (plus 2 businessmen on conference call plus 2 young apprentices) in the same room, talking about IT related topics and sharing their experience as employees and students. Personally, I really appreciated the feedback from the students about their current view on their future career, and I really hope that some of them are going to pursue their dreams. Start promoting yourself and it will happen... Looking forward to your blogs!
And last but not least our numbers on Meetup and Facebook have been increased as a direct consequence of this meetup. Please, spread the word about the MSCC and get your friends and colleagues to join our official site. The higher the number of craftsmen we have the better chances we have t achieve something great! Thanks!