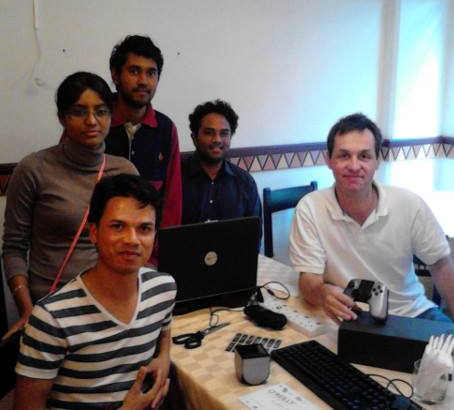 Impression of our meetup on 20.07.2013
Low quantity but high quality!
Meetup summary: Quick introduction to ‪MSCC‬ and interesting topics in general, especially for freshman from/at university. It also seems that the open concept of OUYA (Android-based gaming console) got some attention and hopefully new fans. More info is available online: https://www.ouya.tv/
Design contest
The design contest is still going on... There's currently only one submission. Come on, you web & graphic designers in Mauritius - SHOW YOUR WORK
Any draft will be published over here: MSCC Design Contest - https://www.facebook.com/media/set/?set=a.200036533488751.1073741829.181737551985316&type=3
Goodies give-away
And the first 2 one-month subscriptions for Pluralsight have been well received by attendees, too.
Unfortunately, we didn't have any free WiFi at Talking Drums - so, we might have to consider another location for the next meetup.
Change of schedule
As we spoke about the advantages of gathering during the weekend, we worked out a schedule that could be applied to future meetups of the MSCC. I'm going to address this tomorrow during our regular meetings on Wednesday to see about the response of other members, too.